1770 Art Show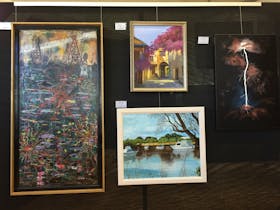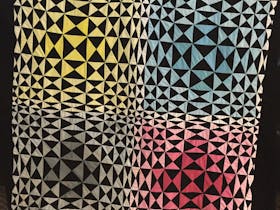 The annual 1770 Art show is held each May in Agnes Water, Central Coast Queensland. The show covers the categories of Painting, Drawing, Sculpture, Photography, Textile, Secondary and Primary School. With a prize pool of more the AUD7000 it is one of the premier regional Art Shows. Each year the Art Show works closely with Queensland Art and the Gallery of Modern Art (GOMA) and the art show is proud to have a curator from QA/GOMA as the guest judge. 2017 Art Show dates are: Opening night/Award Night Wednesday May 23. Gallery open to the public from Thursday to Sunday May 27. Information and applications for the show can be obtained from their web site.
When: 17/05/2017 - 17/05/2017
Location: Springs Road, Agnes Water, Gladstone Area, Queensland, Australia
Location: PO Box 304,, Agnes Water, Queensland, Australia
Email: entries@1770artshow.com.au
Phone: (07) 4974 7531
Website: www.1770artshow.com.au
contact
Here you will find holiday accommodation to suit any budget as we offer homes that are luxurious in style with million dollar views, pet & family friendly properties, properties with swimming pools, houses set up for the keen fisherman with boats, beachside cottages plus an assortment of resort apartments.